The Duo pack is ideal for people who need 2 cups, for example if you have a very variable flow between the beginning and the end of your period, or if you need to change during the day.

For the price of 2 cups, you get La Mousse as well.
CONTENU DU PACK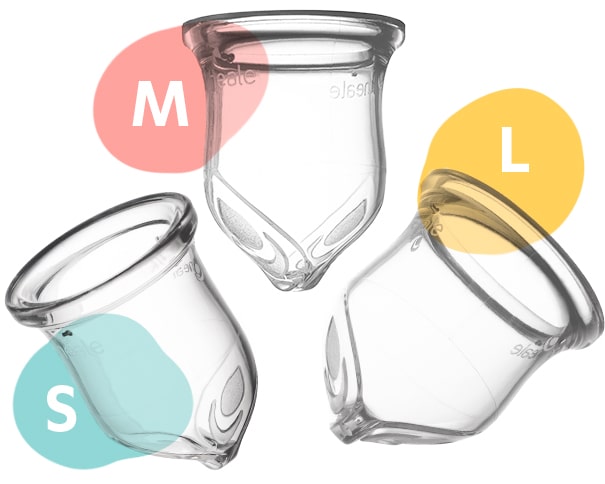 La Cup - Taille au choix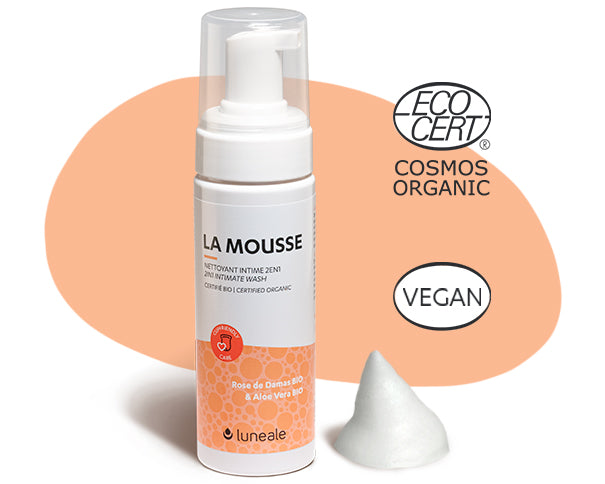 La Mousse  : le nettoyant intime qui permet de laver sa Cup
Meilleure cup post-accouchement vaginal
J'ai accouché en maison de naissance d'un coco de 9lb2oz (4,1 kg) en 2016. Mon corps s'en est trouvé changé, disons, et c'est un euphémisme. Malgré la physio, je n'ai jamais retrouvé le tonus d'antan et toutes les cups ou disques menstruels que j'avais essayées depuis m'étaient inutiles ou inconfortables. La forme de la luneale, un cylindre peu évasé, et sans tige, fait qu'elle reste bien en place et ne me blesse pas l'entrée du vagin, même quand je la porte debout longtemps. Elle est aussi très souple et facile à manier, et enlever (mais bon, pour ça, moi, j'ai de la place! ;) Le principal défaut: elle est chère à faire venir au Canada! Vivement des distributeurs à Montréal!! :)
Bravo et merci!
Une revolution
Un confort et une facilité d'utilisation insoupçonnés! J'utilisais les coupes menstruelles avant ma grossesse mais je n'étais pas à l'aise. J'ai mis du temps à m'y remettre par peur de ne pas être disponible et seule au moment de l'enlever. Mais en fait, c'est tellement simple que ça se fait en toute discrétion et rapidement!
Merci Camille ! Et oui, en général, on retire/vide/rince/remet La Cup en quelques minutes seulement. Merci d'avoir partagé votre avis, on est heureuses qu'elle vous convienne :)
Très bon pack ! En plus, on peut choisie les tailles !
Produit conforme à la description qui permet de tourner pendant les règles plus simplement et avec une notice bien détaillée, c'est parfait !
J adore mes cups j en est pris deux (M et L), histoire d en avoir pour les pertes plus ou moins forte, je pense fortement à me prendre la tailler S pour le début et la fin pour les petites perte, très agréable à porter, on oublie très vite qu on est en période 😉 Je recommande allez y les yeux fermer