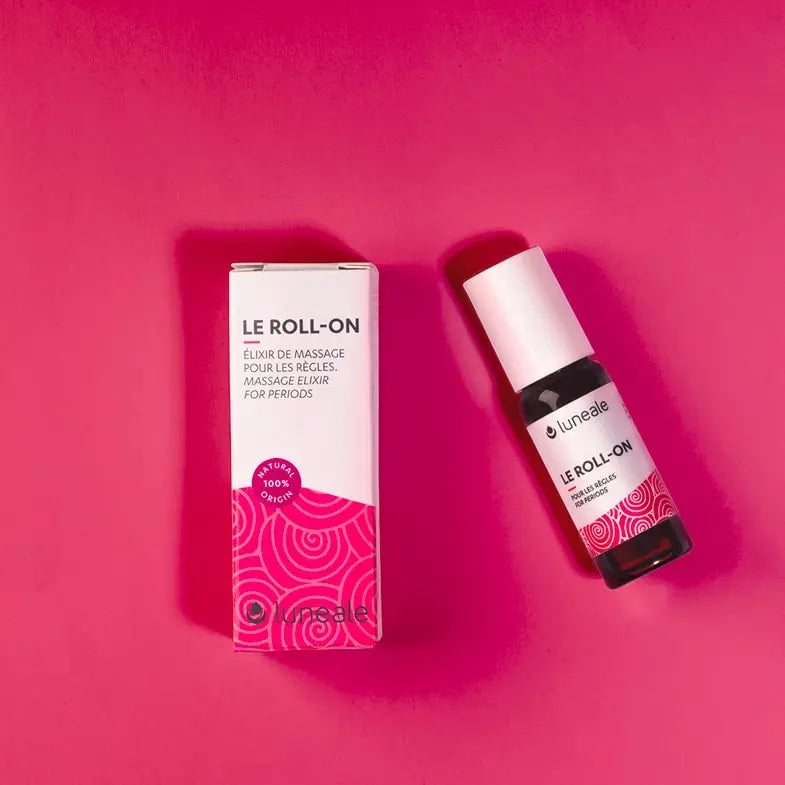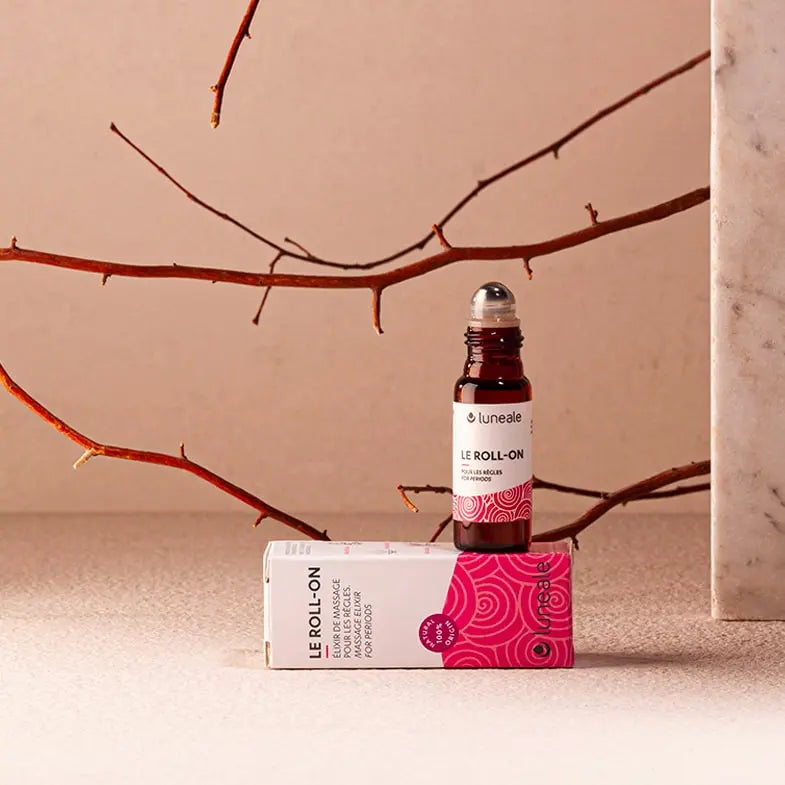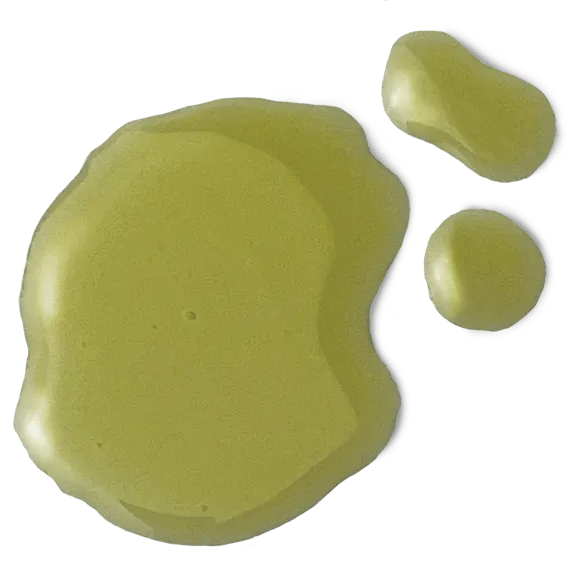 To fight naturally and effectively against the inconvenience of menstruation and PMS.
The powers of plants concentrated to help you live better your period. Le Roll-on is a unique blend of Vegetable Oils and Essential Oils to be used in aromatherapy and lower abdominal massage to relieve menstrual discomfort.

✔️ 6 essential oils, of which the powerful H.E of Sage whose sale is regulated
✔️ 5 vegetable oils, of which the oil of Hemp which contains CBD
✔️ Made in France (near Rennes) 🇫🇷
✔️ An application ritual created with aromatherapists

Amber glass bottle of 10ml with aluminum ball.
6 ESSENTIAL OILS:
✓ EO of petit grain bigarade: anti-spasmodic and regulating the nervous system
✓ Katafray EO: analgesic, anti-inflammatory and decongestant
✓ Clary sage EO: anti-spasmodic, it regulates menstrual cycles thanks to its similarity with estrogens
✓ EO of pistachio lentisque: anti-spasmodic, decongestant and analgesic
✓ EO of lavender aspic: analgesic and nervous relaxant
✓ Sage officinale EO: regulates menstrual cycles (emmenagogue)

5 VEGETABLE OILS:
✓ Hemp HV: anti-inflammatory and decongestant, it allows a better emotional balance
✓ Borage HV: anti-inflammatory and extremely rich in omega-6
✓ Evening primrose OV: hormonal stimulant, it acts on premenstrual syndrome and painful periods.
✓ Sunflower oil: dry oil that protects the nervous system.
✓ Hazelnut OV: dry oil that promotes micro-circulation and prevents iron deficiency.
Utilisation
Bye-bye period discomfort and PMS.
Senteur agréable, je ne sais pas si le roll-on fait des miracles mais il peut aider à se détendre pendant la période SPM
Idée du roll on top, enfin un concentré d'aromathérapie pour nos périodes menstruelles !
Un vrai atout pour les règles. Facile à appliquer et la feuille avec les instructions est très précise. Cependant l'odeur n'est pas superbe. Pas écoeurant mais je pense qu'il aurait pu faire une odeur plus agréable. Point de vue prix je trouve correct, des huiles essentielles sont plus cher en pharmacie. Par contre le roll-on avec la bile est superbe pour ce badigeonner rapidement et discrètement n'importe où 👍.
On avoue volontiers qu'on a laissé de côté l'aspect odeur au moment de sa conception : nous voulions proposer un produit naturel efficace en sélectionnant des ingrédients qui ont des bienfaits complémentaires, sans ajouter quelque chose uniquement pour son odeur. Le résultat olfactif est assez étrange, c'est vrai. Mais c'est l'odeur de l'efficacité
Je ne l'ai pour le moment utilisé qu'une fois mais avis plutôt favorable pour le moment. Facile d'application, l'odeur m'a bien aidé contre la douleur